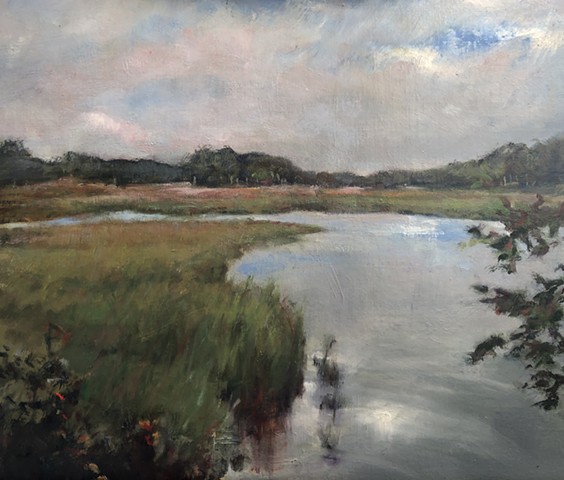 Autumn Marshes Cape Cod 2020 16X20
Wendy grew up in the San Francisco Bay area in a home filled with art and music. Her passion for drawing was nurtured as soon as she could hold a pencil and brush.
She spent playtimes exploring the garden and surrounding Oakland hills, and every evening experienced the joy of watching the sky as the sun set over the Pacific behind Mt. Tamalpais across the bay.
The glow of late afternoon is still her favorite time to paint.